The fight against cancer takes a new
twist in M.J. Logan's Novel Series
Join Maurpikios Fiddler on an enchanting journey as he and his
friends discover the true meaning of magic!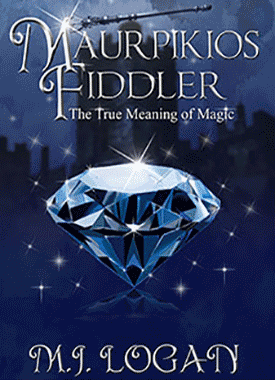 By blending the themes of fantasy, magic and the sad reality of childhood cancer, author M.J. Logan's touching and enchanting story will take readers to another world where magically-gifted and non-magical human beings must work together to save their children from a devastating disease called Scorpioma. Maurpikios Fiddler will emerge to unite the children and embark on a journey in which they will discover love, loyalty, friendship, family and the true meaning of magic.